Hotel Zetta San Francisco
There are 1 different types of suites at Hotel Zetta San Francisco. It is a 4.0 star hotel with a Tripadvisor rating of 4.5 from 803 reviews. Hotel Zetta San Francisco has 41 amenities.
ABOUT Hotel Zetta San Francisco
This hotel is located in downtown San Francisco, across the street from Westfield Shopping Center. It offers rooms with 46-inch flat-screen TVs and smart functions. Guests can grab a bite to eat at the full-service lounge and bar. Rooms at the Zetta San Francisco feature free Wi-Fi, an iPod docking station, a portable wireless Bluetooth speaker and double-glazed windows. There is also a seating area, work desk and an Illy espresso machine. The tiled bathroom has a shower, bathrobes and luxury toiletries. The hotel has an English-style show restaurant, The Cavalier, and a full-service lounge bar. It features a modern fitness center. Concierge and laundry services are also available, as well as in-room spa services. There is a games room on site. The lively Union Square and Moscone Center are 10 minutes' walk away. This is our guests' favorite part of San Francisco, according to independent reviews.
Amenities at the Hotel Zetta San Francisco
24-hour front desk
Accessible bathroom
Accessible bathroom
ATM/banking
Babysitting or childcare (surcharge)
Bar/lounge
Billiards or pool table
Breakfast available (surcharge)
Coffee/tea in common areas
Complimentary Wi-Fi
Complimentary Wi-Fi
Concierge services
Conference center
Dry cleaning/laundry service
Elevator/lift
Fitness facilities
In-room accessibility
Laundry and dry cleaning service
Luggage storage
Meeting rooms
Multi-lingual staff
Number of buildings/towers 1
Number of floors 8
Number of meeting rooms 3
Pets allowed
Restaurant
Roll-in shower
Safe-deposit box at front desk
Smoke-free property
Total number of rooms 116
Tours/ticket assistance
Valet parking
Valet parking (surcharge)
Year Built 2013
2 suites at the Hotel Zetta San Francisco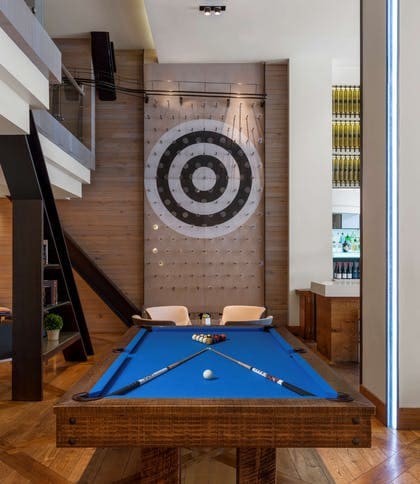 1 bedroom, up to 2 guests
Came to San Francisco from Las Vegas. The difference between the Bellagio Las Vegas hotel in which they lived and the Zetta in San Francisco is incomparable! The first is a chic, luxury class that cost less than the Zetta. At first, they did not want to settle us, and instead of the card, we offered to pay the deposit in cash. Knowing the peculiarities of hotels in the USA, we never give a card to the card, and we do not recommend it to everyone. We were told to wait. We sat in the hall for 30 minutes. There were no people at all. We come up again and are interested – will they be populated or not? Then they deigned to give us cards from the rooms. Why it was necessary to keep so much time in the hall is still a mystery. We were given a room where there was a terrible noise, in the corridor there was some kind of refrigeration unit that roared without stopping. We realized that we could not sleep for 3 nights with such noise. We go down and ask to change the number. We are offered to pay $ 115 and get another number, supposedly there are no similar numbers. I became indignant and said that I would not pay anything. Realizing that I would not give up, we were given the keys to another room. There was no noise, but there was a smell from the toilet. Apparently the hotel has a problem with the sewer system. View from the window of the 13th floor to the "well". After 3 meters, the gaze rests on the same wall and window closed with blinds. directly under the window, cigarette butts and debris (apparently there is an overlap between the floors), so the windows were not opened. I got the impression that these days we lived in a dungeon. but there was a smell from the toilet. Apparently the hotel has problems with the sewerage system. View from the window of the 13th floor to the "well". After 3 meters, the gaze rests on the same wall and window closed with blinds. directly under the window, cigarette butts and debris (apparently there is an overlap between the floors), so the windows were not opened. I got the impression that these days we lived in a dungeon. but there was a smell from the toilet. Apparently the hotel has problems with the sewerage system. View from the window of the 13th floor to the "well". After 3 meters, the gaze rests on the same wall and window closed with blinds. directly under the window, cigarette butts and debris (apparently there is an overlap between the floors), so the windows were not opened. I got the impression that these days we lived in a dungeon
An excellent clean hotel with a pleasant environment located next to Union Square and the tramway. Wi-fi is free. I was unpleasantly struck by the number of homeless people in the area at night, but this seems to be the problem of San Francisco, not the hotel
Hotel Zetta San Francisco Location
55 5th Street
San Francisco, CA 94103 US
images of the Hotel Zetta San Francisco